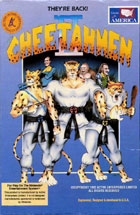 Thinking back to the early 1990s, you can probably easily recall how incredibly popular the Teenage Mutant Ninja Turtles were (at least in the US). The Cheetahman franchise was a relatively bizzare attempt to capitalize on the idea of humanoid animal action heroes. (I guess those at Active Enterprises thought it sounded like a good idea). In addition to the unlicensed Nintendo games, the publisher actually had high hopes of cashing in with action figures, t-shirts, a cartoon TV show before the word spread of the the series' lack of quality.Despite the franchise's lackluster performance a second installment of Cheetahmen was completed, although not officially released. Eventually, but 1997 all of the reported 1,500 copies of the game left their warehouse and were sold to the public. However, once people actually played the game, they realized there was more to its cancellation than it's namesake. To this day it is known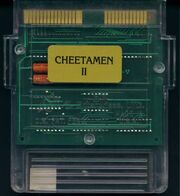 as one of the most unplayable games of all time.
Community content is available under
CC-BY-SA
unless otherwise noted.