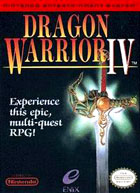 Dragon Warrior IV is the final NES installment of the popular Enix RPG series. The game was another classic case of a game coming out too late in the NES's life to sell very well. The game received much critical praise when it was released. As a matter of fact, Nintendo Power rated it the 2nd best game of the year. The best sale of recent history was
this complete and pristine copy that went for nearly $130
. Keep in mind, that isn't sealed — a sealed copy would go for far more – especially since it is part of such a popular franchise. However, since the release of a DS remake in 2008, the value of this game has done down significantly.
Community content is available under
CC-BY-SA
unless otherwise noted.