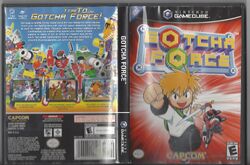 Gotcha Force is a fighting, third-person shooter developed by Capcom. It was released for the Gamecube on December 3, 2003 in North America.
Reception
Edit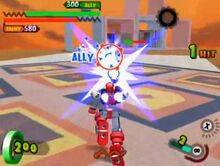 The game was panned by critics upon release for its simplicity and button mashing brawls, but despite this, it gained a cult following among fans who adored the concept and gameplay.
Only 30,000 units were sold in North America. Due to this and its popularity, Gotcha Force sells for around $120 for the disk alone. Complete copies can sell for over $250 and new units almost top $400.
Community content is available under
CC-BY-SA
unless otherwise noted.