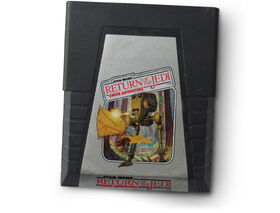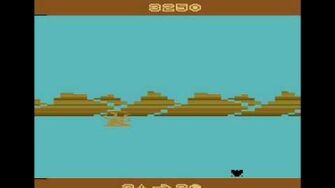 Ewok Adventure would have been the last Star Wars game released for the Atari 2600. However, the game was never released and remains the rarest Star Wars video game to date.
Information
Edit
Star Wars: Return of the Jedi: Ewok Adventure would have been a sequel to the 1983 Atari 2600 title Star Wars: Return of the Jedi: Death Star Battle.
Schedueled for release in 1983, the player would have taken control of an Ewok on a para glider with the goal of destroying the shield generator during the climactic Battle of Endor. One would have to dodge obstacles such as land speeders and AT-AT Walkers. You could also briefly hijack these vehicles, as well.
Despite the fact that the game was completed, Parker Brothers canceled its release, allegedly due to the controls being too hard to master.
Prototype
Edit
In 1997, a prototype surfaced when one of the developers, Larry Gelberg, gave the only known copy to a colleague's son. It later sold for $1,680.
Community content is available under
CC-BY-SA
unless otherwise noted.